SIGN UP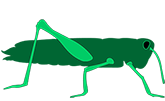 Krickit - Find your voice.
Join a communtiy of thousands of talented artists and find your voice.
Note: By clicking the sign up button you are agreeing to our terms of service which basically says we can sell your information to whoever we want, and that we technically own every single thing you post here. You can't sue us, LAWYERS BE GONE.